When sinking a stone in water
Let's take a look!
What kind of experiment is this?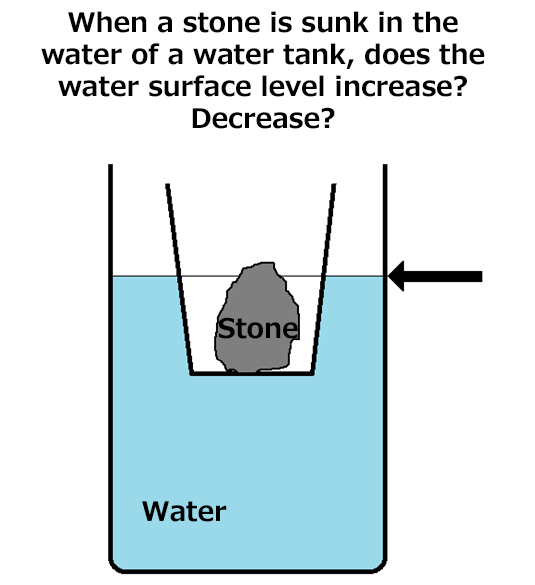 Experimental procedure and explanation:
Put a stone in a cup, float it on the water, and put a mark at the height of the water surface. Will the surface of the water rise or fall if this stone is submerged in water and the cup is returned to its original position?
Also, think about the reason.
[Keywords]
Buoyancy
[Related items]
When ice on a floating island melts
[Reference]

"The Wonders of Flow," Japan Society of Mechanical Engineering, Kodansha Blue Backs, P45-46.

"Illustrated Fluid Dynamics Trivia," by Ryozo Ishiwata, Natsume Publishing, P188-189.
Last Update:4.13.2021