When ice on an island melts (answer)
Let's take a look!
What kind of experiment is this?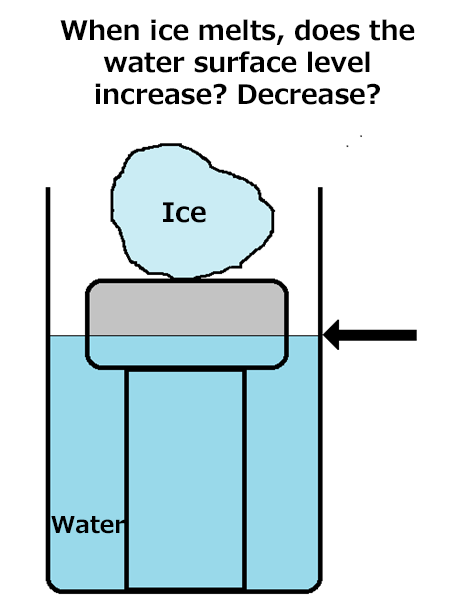 Experimental procedure and explanation:
Build a foundation with an empty can and build an island on it. Place ice on the island. Will the water surface rise or fall when this ice melts?
Also, think about the reason.
Last Update:4.13.2021