When ice on an island melts (answer)
Let's take a look!
What kind of experiment is this?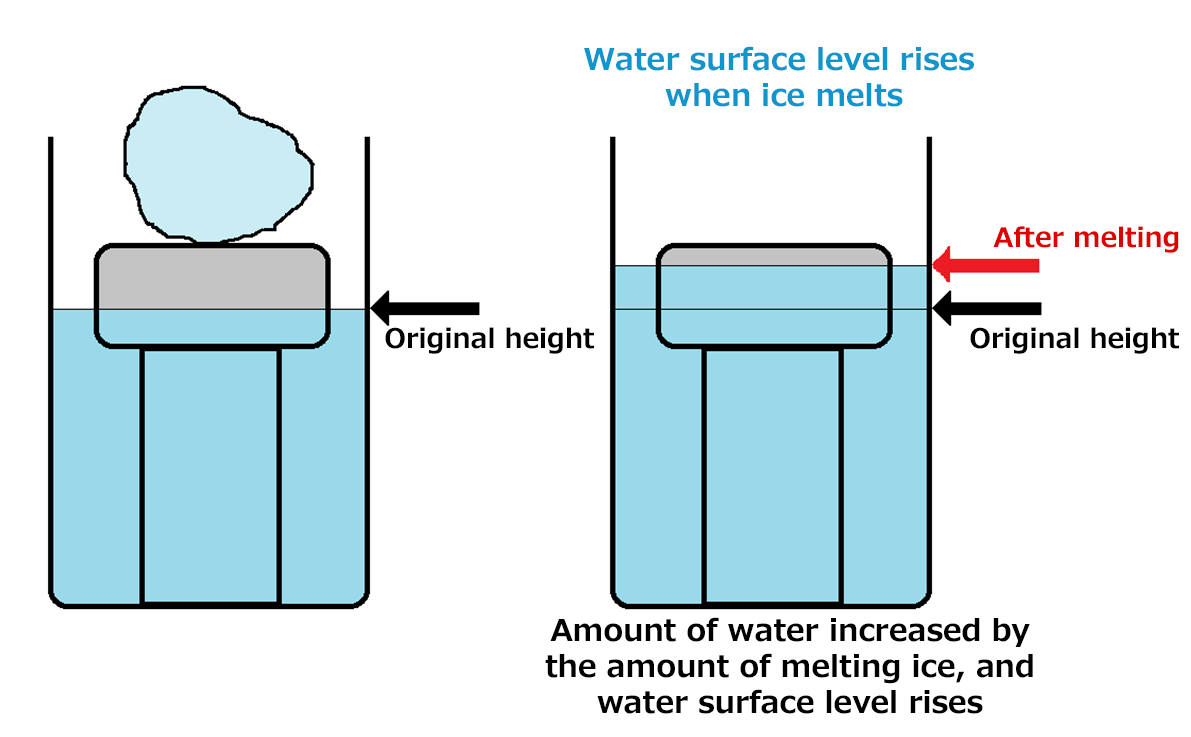 Experimental procedure and explanation:
The answer is "the height of the water surface rises".
The amount of water increases and the water volume increases by the amount of ice. Therefore, the water surface rises. This is a straightforward and normal result.
Last Update:4.13.2021