Newsletter 2019.2 Index
Theme : "Mechanical Engineering Congress, 2018 Japan (MECJ-18)"
Study of Flow Control by Trial and Error Learning Approach

Hitoshi ISHIKAWA
Tokyo University of Science
Abstract
Flow control is one of an important subject in fluid mechanics. A lot of flow control methods have been proposed by many researchers, such as blowing, suction, shape adaption and so on. Researchers have to decide the various control parameter which was required in their flow control method. In experimental approach for fluid mechanics, the parameter study requires much cost and time. Is the efficient method for flow control the repeating of Trial and Error learning approach? The experimental design method is one of the solution for efficient flow control research. It is important to realize the inherent flow structure in your experimental setup for a key of success in flow control research. It is discussed here how to find affordable flow control method and its parameter effectively.
Key words
Flow control, Experimental Fluid Dynamics, Experimental design method
Figures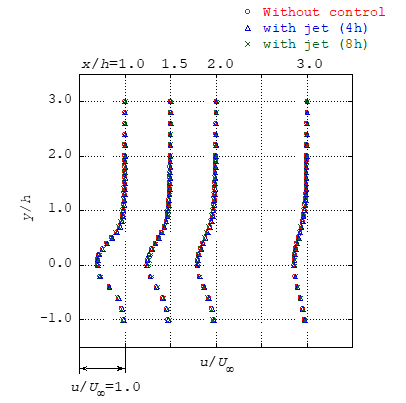 Fig.1 

Fig.2
Last Update:2.22.2019